Attention, all thrill-seekers and adventure lovers! Spring has officially sprung, and with it comes a fantastic opportunity to explore the wonders of the Dazzling World of Lights at illumi! That's right – we are so excited to present to you our new promotion to welcome this new season: DAZZLING APRIL DEALS and we've got some unbeatable savings to offer.
Starting today and running through April 9th inclusively, we're offering discounted tickets for both experiences on foot and by car. And the best part? Prices are just $15 for all from Sunday to Friday and $20 on Saturdays for all. It's a family outing that won't break the bank, and we're thrilled to offer this amazing opportunity.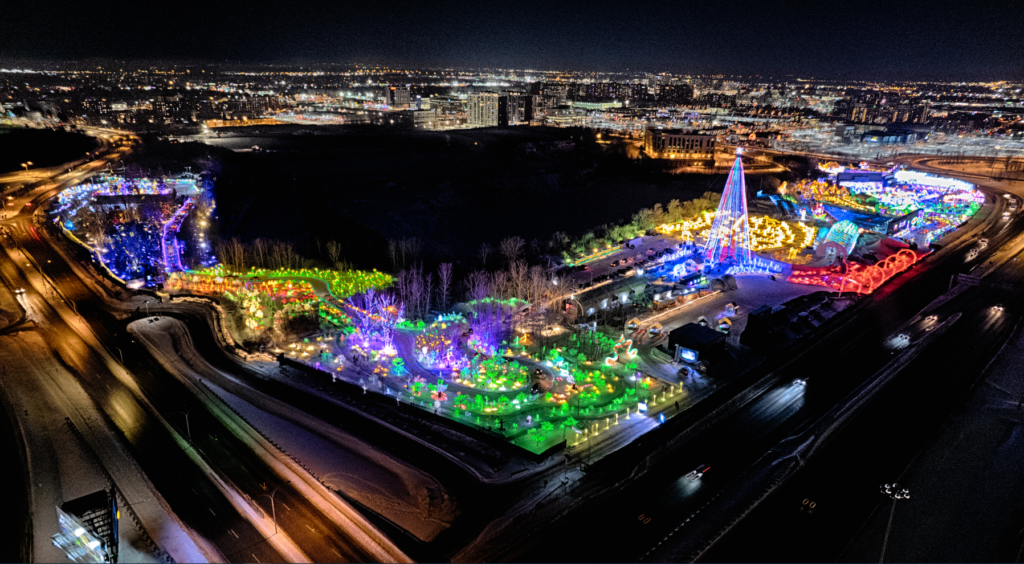 So what can you expect from a visit to the Dazzling World of Lights? How about 25 million lights spread out over 19 incredible universes? It's an experience like no other, and we guarantee that you'll be blown away by the sheer scale and beauty of it all. From stunning light displays to automated dinosaurs, there's something for everyone to enjoy.
And with the warmer weather finally here, there's no better time to take advantage of our DAZZLING APRIL DEALS. Don't wait too long to snag your tickets, though – they're available in limited quantities for each night. You won't want to miss out on this unforgettable adventure!
Grab your family and friends and head on over to illumi this spring. We can't wait to see you there!