illumi Laval
A Dazzling World of Lights
by Cavalia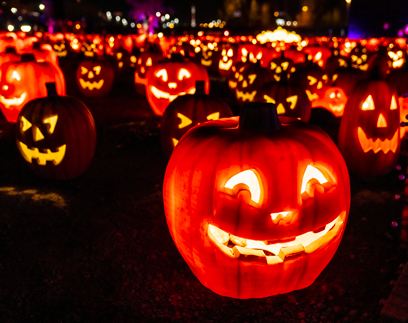 From the opening of the 4th edition throughout the Dazzling World of Lights, visitors will be able to enjoy special Fall and Halloween touches. Kids and grown up alike will meet up with monsters, ghosts, witches, and thousands of pumpkins.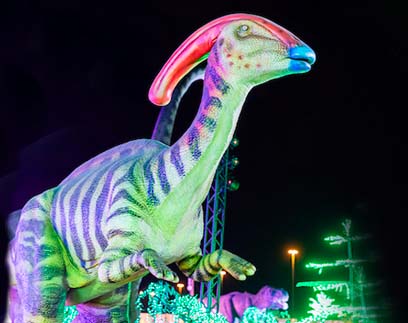 State-of-the-art programming, high-definition projections and animatronic Jurassic creatures will blow your mind.
The largest light, sound & multimedia show in the world!
Thousands of larger-than-life light structures!
25 million lights!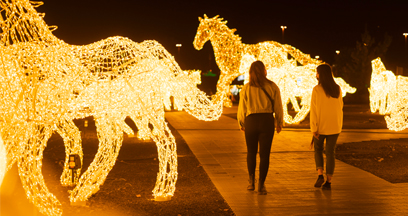 A safe and clearly defined three-kilometer route allows visitors to wander at will through each of the universes.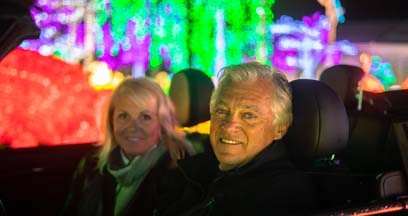 A new configuration of the car route allows visitors to experience the magic of this nighttime adventure, cozied up in the comfort of their car.
Dune palace

Winter wonderland

Garden for giants

The magical forest

The scarlet spiders

Imaginary animals

Martian forest

Multicolour flight

Jurassic kingdom

La dolce vita

The egg-ceptional farm

Puppies and kitties

Submarine tunnel

Ocean splash

Candy blizzard

The cavalia horses

The missing pirates!

Draw me illumi

The illumi tree of lights and its village

La Terre illumi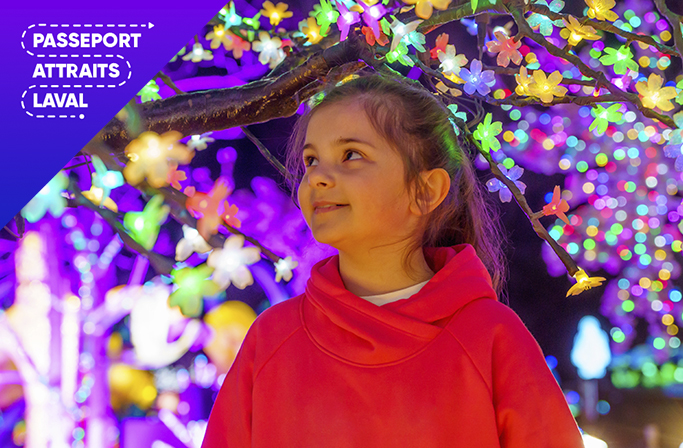 Passeport Attraits Laval..
Up to 40% off several activities in downtown Laval! Discover the packages including illumi:
Satellite parking lots are available around the site and are offered free of charge.
For visitors on foot, the closest STL bus stop to the illumi pedestrian entrance is at the intersection of Boulevard du Souvenir and Armand Frappier. Line 40 from Dock #9 at the Montmorency metro will take you there.
Find the information you need to plan your dazzling visit in just a few clicks.
Button Text
Environmental
responsibility
illumi takes measures to be an environmentally responsible citizen.
Button Text
Join our teams and work in a magical and stimulating environment with flexible schedules.
Many seasonal and permanent job openings available now.
Apply here and you could start a bright new career as early as next week!
Apply now