illumi
and environmental responsibility
illumi takes measures to be an environmentally responsible citizen.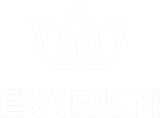 Proud partner of illumi in waste management
Hydroelectricity is used to light up illumi's 30,000 structures in what is the largest theme park of its kind in the world.
Energy-wise, LED technology combined with low electricity consumption makes this an extremely energy-efficient event.
Maritime shipping
containers
illumi uses recycled maritime shipping containers for its scenic structures and reuses them from one edition to the next.
This hybrid formula offering walking and drive-through experiences will not result in more vehicles being on the premises compared to the previous editions as some will be driven along the route rather than being parked.
A special reward is available to the drivers of electric, plug-in hybrid or hydrogen-battery powered vehicles identified with a green licence plate.
The estimated number of vehicles that will complete the event is comparable to a single day's traffic on Highway 15 (adjacent to the illumi site).
For the car experience, illumi has committed to pay an amount per vehicle for the GHG compensation. The amount collected will be used to help the GHG reduction projects in the city of Laval.
Proud illumi partner for residual materials management